Thai Sweet Chili and Garlic Sauce Recipe
Hey everyone, life is starting to settle down for us here at the new house.  I love how it is really coming together. Even though I feel like there is still so much to do! But I've found myself in the kitchen, reaching back to to my roots and pulling out some of my old recipes and enjoying the feel of bringing new life into them.
I have a friend coming over for dinner tomorrow, and I always love making something new and cool when she comes because she's a foodie like I am. And I love that she's always willing to try something new and see where it goes.
Looking through recipes, I wanted to find something to make that combats this crazy summer heat wave AND also has some fresh summer flavors.
This recipe is so easy and fast. Forget buying store-bought!
The garden has been growing really well, even though I started it really late because we didn't get to move in until almost July.  The tomatoes are LOVING this summer heatwave and all of the humidity.  So they are pretty much growing like weeds… which are also growing FAST!
And we have a ton of peppers just starting to peek and ripen.  So awesome!
Looking around at the garden, I settled on making Vietnamese spring rolls with my homemade Thai Sweet Chili and Garlic sauce.
Then I'll make some fresh rice bowls with tofu, some of that yummy Thai basil growing in the pots and some other toppings.  
The Sweet Chili and Garlic sauce is really better after it has time to set and cool.   So I made it today and I made extra so I could small batch can a few jars for later.
I sent a photo of this to my brother and he flipped out, asking if this was the same sauce that he and I used to love from this Thai place in Washington that we used to have lunch together in.  It's pretty darn close! 
When I make this recipe, I like to make a lot and then I can it and give them to friends and family.  I love my Instant Pot for small-batch canning projects like this.  The Ball 8 oz jars fit perfectly in my Instant Pot and I can make four of them at a time. Which is great for small-batch canning.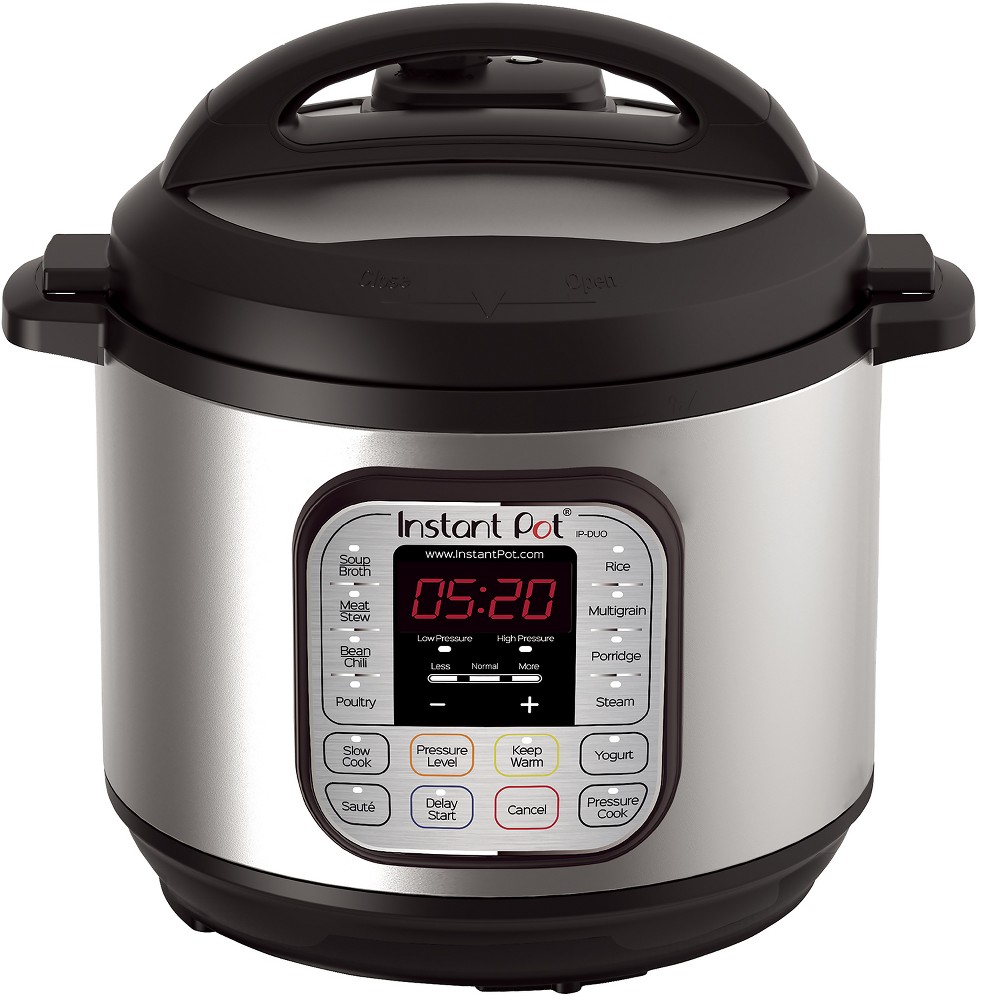 Sweet Thai Chili and Garlic Sauce
---
I love this chili sauce because it is so light, but packed with flavor.  You can use it as a salad dressing, dipping sauce, or toss it over rice and tofu for a great fast lunch. 
You can use this base recipe to make enough to can and store for later or HALF the recipe to use for your dishes. 
Prep Time5 minsCook Time5 minsTotal Time10 mins
Ingredients
3
cups
cloves of fine diced garlic
1
tsp
crushed red pepper flakes OR 1/2 cup finely diced red peppers.
---

Directions
1

In a large stainless steel saucepan, combine all of your ingredients EXCEPT the arrowroot and the cold water. Save those for the end.
2

Bring everything to a boil, but don't over stir. You don't want to create a lot of bubbles. Reduce the heat and let this boil gently for 3 minutes.

3

The color will warm to a soft orange color as this cooks. You can also add more chili flakes if you want a deeper spice. If you are adding fresh chilis, increase the cooking time to 6 minutes.
4

Mix together your arrowroot and cold water, stir until dissolved. This makes sure it doesn't clump up when you add it to the hot sauce.

After fully mixed, add it to your mixture and bring back to a soft boil for 1-2 minutes. This will lightly thicken your sauce.

5

Remove from heat and allow to fully cool. This is a sticky sauce, so give it some time to cool. If you are canning this sauce, leave it hot and pour it directly into your prepared canning jars and process. We love the Ball 8oz Glass Regular Mouth Mason Jar because the size is perfect for sauces. If you can them, unopened this should last about a year. After you open them, use within 1-2 weeks.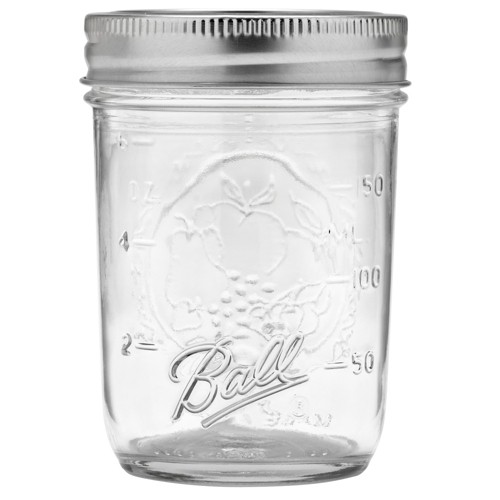 ---
You can find tips on canning and home preserving as well as other great home canning recipes in one of my favorite cookbooks FoolProof Preserving.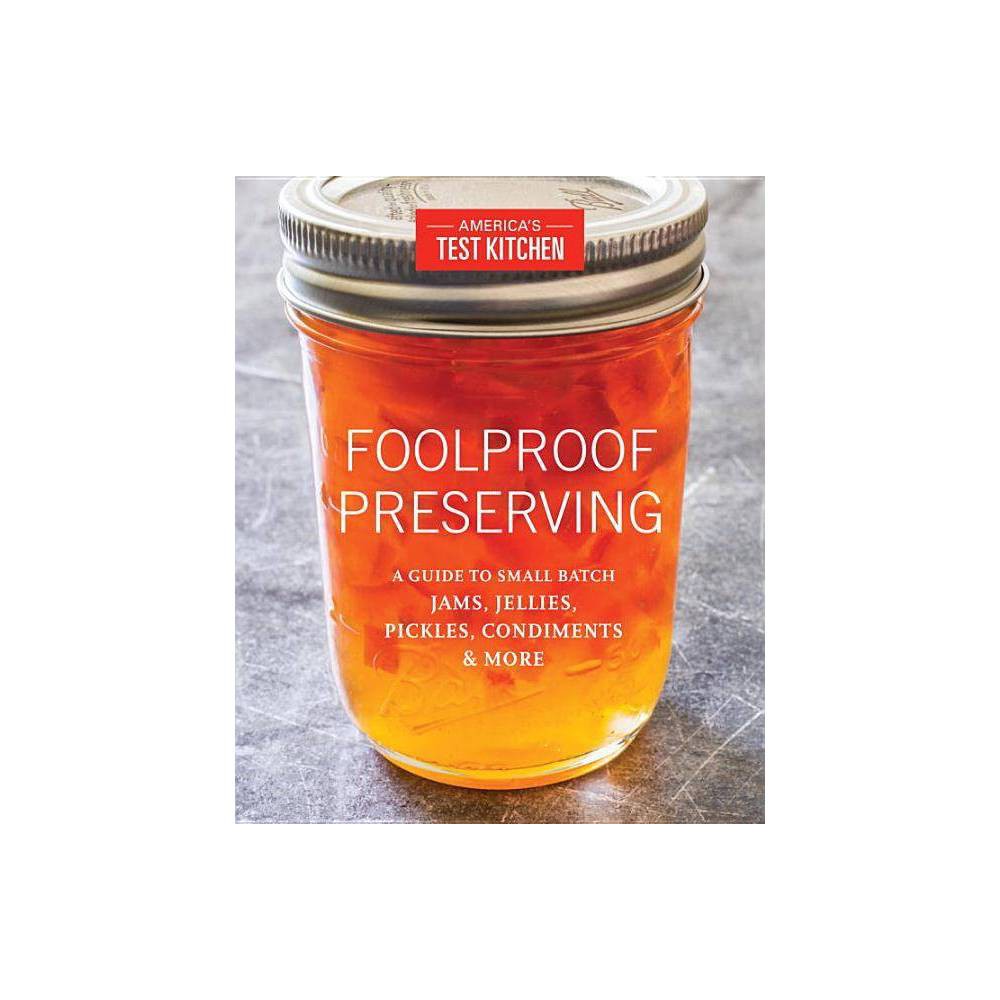 Subscribe to Blog via Email
Join 6,965 other subscribers