It is still Winter here in the United States. It's cold and dreary in most of the country. But I am a warm weather kind of gal. So when I saw this beautiful recipe for coconut water lemonade, it reminded me of warmer days that will be here soon.

Check out Leon Ha's blog and follow Leon on Twitter too!
FABULOUS RED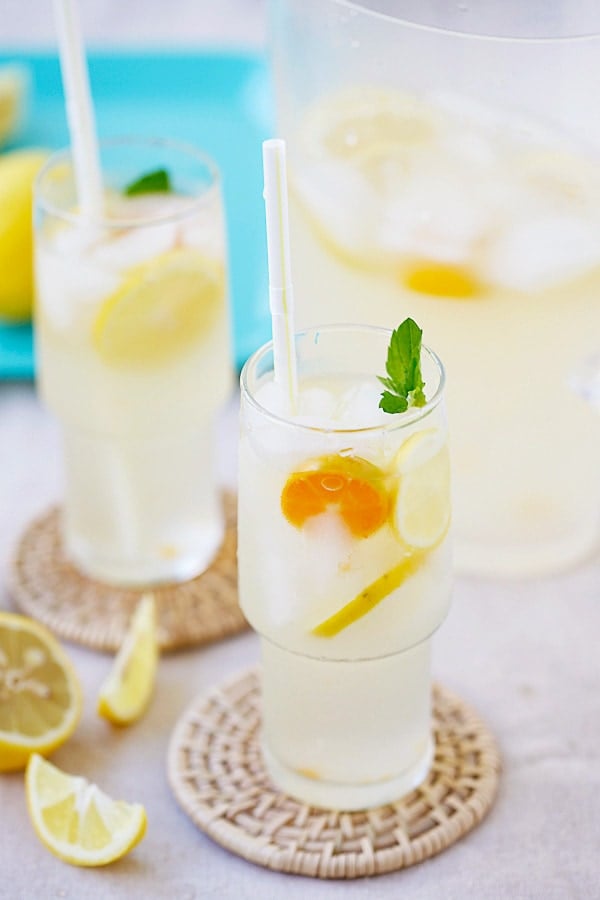 Summer is still in full swing in Australia so we are constantly looking for something refreshing and cool to help us stay hydrated and cool. I have found this Malaysian blog and I thought, I grow up in Malaysia and live in Australia. I understand the kind of frustration if you don't cope well with heat and humidity. I think this recipe is perfect for anyone who dislikes the heat and/or the humid weather.
Ingredients:
1 litre of coconut water
5 tablespoons freshly squeezed lemon juice
3 limes squeezed(optional)
3 tablespoons sugar
2 lemons 🍋
ice
mint leaves for garnishing
Instructions:
Slice the lemon into pieces.
Combine the coconut water, lemon juice, lime juice and sugar together.
Stir to mix well.
Add the sliced lemons and ice.
Stir well and serve with mint leaves.